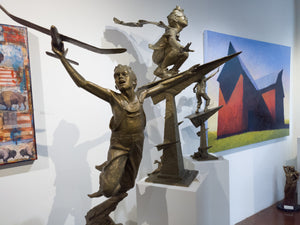 Looking for Extraordinary Art?
Established in 2001, Xanadu Gallery has a long history of brightening art lovers' lives with colorful and exotic artwork by some of today's most outstanding artists.

Xanadu's warm, friendly staff will help you feel at home as you explore.

Visit Xanadu Gallery today in the heart of Scottsdale's Art District!
Subscribe to our newsletter
Join our mailing list to learn about upcoming events, see the latest artwork, and to receive insight into the art of collecting fine art.
Our privacy policy is simple. We will never share your contact information with anyone. Ever. We will not flood your inbox. You can unsubscribe at anytime, instantly, no questions asked.